The Erazer X700 PC has been launched by computing giant Lenovo in its efforts to dominate the gaming PC horizon. Many are of the opinion that the world of gaming on a PC is dying out, but Lenovo is now launching a high-end gaming computer against the trend.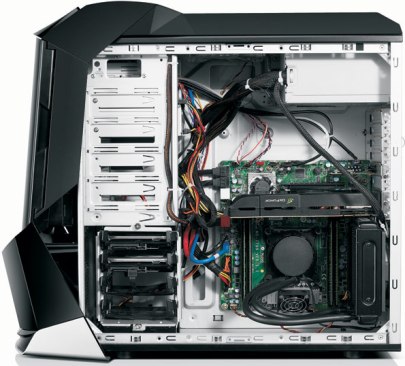 The Erazer X700 is due for a June 2013 release according to popular reports and is a deviation to the norm of Lenovo's regular workhorse desktops. The desktop will boast of standard gaming hardware such as an Intel Core i7 Extreme processor, support for AMD CrossFireX dual-graphics, 4 TB of HDD space, as well as 32 GB of RAM.
Lenovo's gaming computer will now be in the same league as other gaming regulars such as the Alienware computers, the Predator series from Acer and other such names. It also features the much coveted 'liquid cooling' facility, which is inbuilt, along with a button that allows for easy overclocking.
The new gaming PC from Lenovo will not be on the cheap side though, with early estimates coming in at around USD 1,499 gamers will have to shell out some extra money. However, as Lenovo does have some industry experience along with the features it has put together for its gaming desktop, the choice to pick this computer up will not be too hard.