Seven members of the US Navy's SEAL Team 6 have been punished for disclosing sensitive information to Medal of Honor: Warfighter producers. The information was given to the media by two senior military officials, who said that four more members of the highly secretive team were being questioned as well.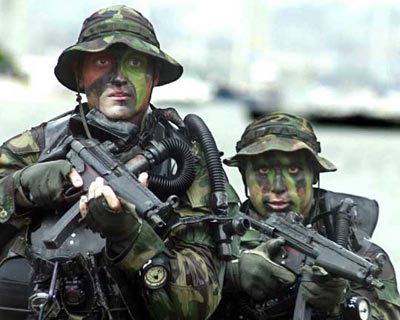 According to the officials, the four members who are currently undergoing questioning are still on active service; the other seven were accused of working as paid consultants for Medal of Honor. The accused members underwent non-judicial punishment and it is up to their commander as to whether the punishment makes it to their permanent service record. They were all given 'letters of reprimand'.
It is generally accepted that such letters are not a career-ending threat. However, the offenders were ordered to forfeit one half of two month's pay for their folly.
Garry Bonelli, who is a deputy commander of the Naval Special Warfare Command, said that the non-judicial punishments were handed out on the basis of misconduct. Bonelli went on to say that the US Navy does not tolerate any deviations from sailors' practice in the US Navy and that all non-disclosure statements that were signed needed to be honored.
Some members among the accused were part of the raid on Osama bin Laden in May 2011.