Nintendo and Microsoft have announced holiday season bundles, which are set to hit stores late October 2012, and into the holiday season. Nintendo has announced a new Wii bundle for USD 130, which includes Wii Sports, Wii Sports Resort, Wii Remote Plus and Nunchuk. Microsoft has announced a bundle of their own with Xbox 360 bundles for USD 250, which will include Skyrim, Forza as well as a 250GB console or Kinect sensor.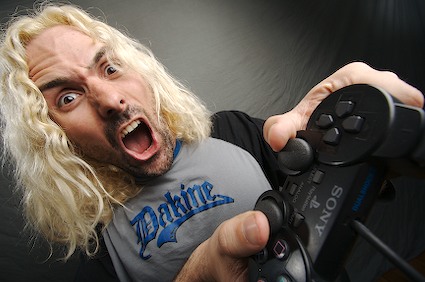 Photo courtesy:Video Gameologists
The new Wii bundle is set to be at least half the price of the cheapest Wii U bundle on the market. Nintendo hinted at the bundle hitting the market as of now and will be available at most outlets by October 28, 2012. The Wii Sports and Wii Sports Resort games are set to be included on a single disc and will be replacing the current USD 150 package, which includes a black console, remote and the New Super Mario Bros. Wii.
Microsoft on the other hand has tried to better Nintendo by adding two holiday bundles targeting both casual and serious gamers. The package which will suit the more serious gamers will include a 250GB Xbox 360, codec's for 'The Elder Scrolls V: Skyrim' and Forza Motorsport 4, a wireless controller and a headset as well. The more family oriented bundle includes a 4GB Xbox 360, Kinect sensor, wireless controller, Kinect Disneyland and Kinect Adventures.
Users of both Microsoft bundles will receive a month of Xbox Live, Netflix, Hulu Plus and Epix Movies.