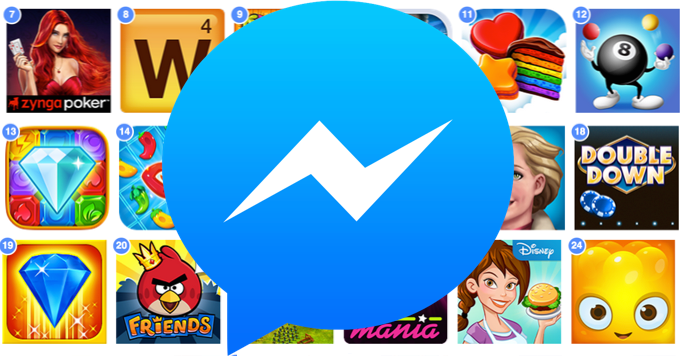 Social networking giant Facebook has introduced another way for the users to spend more time on the Messenger. Facebook's Messenger now has new Instant Games including Space Invaders, Words With Friends Frenzy and Pac-Man. These games are available right from the message threads and they load within seconds as they are built on the HTML5 mobile web standard and the users do not have to download hefty apps on their devices that make it slow.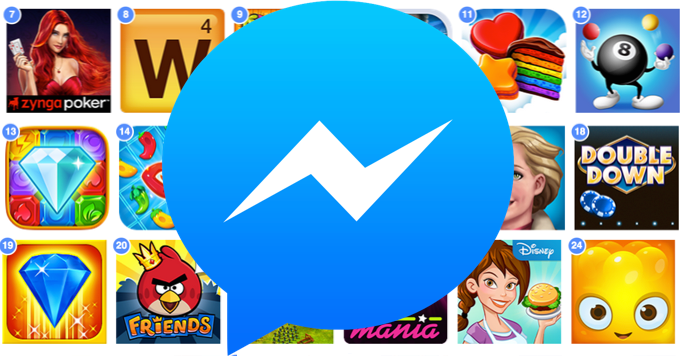 The users on this platform can compete asynchronously through high scores instead of directly at the same time. The Instant Games on Messenger has been launched in 30 countries including the U.S. with 17 games from the classic developers like Konami, Bandai Namco and Taito with some new developers like Zynga and King. The feature is available on the newer iOS and Android devices and can be found by finding the game controller icon on the Facebook Messenger threads next to Photos and Stickers button.
The users can also play across the platforms from Facebook on the desktop. The best part about the games are they are quick to load with high quality graphics and gameplay and the messenger automatically shares the high scores. Most of the games are simple to pick up and takes around 30 seconds to play a full round. There are a few tricky areas where the spotty controls can quickly get the gamers killed in the games like Pac-Man and Arkanoid.
The concern remains as to how popular the Instant Games will become. David Marcus, the head of Facebook Messenger said that social gaming was huge on Desktop but on mobile everyone has become social slapped. However, Facebook had once dominated the social gaming around 2008 after the desktop app platform proved more popular for playing games. But as the users shifted to mobile Facebook found itself out of the gaming zone.
Photo Credits: Viral Bhayani