Craze for the location based game Pokemon Go has reached the shores of its native market Japan on July 22, 2016. The new sensational game developed by Niantic has now been launched in more than 40 countries including the US and many parts of Europe.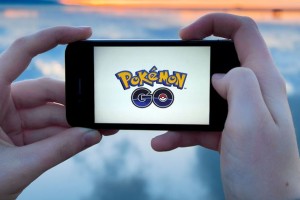 It was strange the way, the native of the game company was derived of the game. Niantic announced on its blog, "We are truly happy that we have been able to bring this to Japan, where Pokemon was born". The company launched the game on July 6, 2016 and there was a massive users response in Japan.
The free application makes use of satellite locations, graphics and camera abilities to overlay cartoon monsters on real-world settings. It also challenges players to capture and train the creatures. Since the launch of the game, Pokemon Go has become a huge craze among the users who have got down to the streets with their smartphones.
The application at a point became so popular that its stocks at one stage doubled in the past couple of weeks and its market value soared to 4.5 trillion yen. With the launch in Japan, the company also announced its first partnership with fast food giant McDonalds.
Photo Credits: cartelpress