Pre-orders of the Vive device is all set to begin from February 29, 2016. The HTC's virtual reality headset will soon be available for the gadget enthusiasts. Chief executive, Cher Wang said that the company is moving towards focusing on the virtual reality and away from smartphones.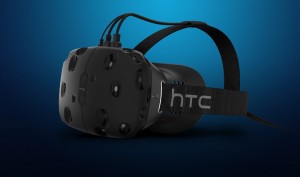 Wang said, "Yes, smartphones are important, but to create a natural extension to other connected devices like wearables and virtual reality is more important". The device has been developed along with the game maker Valve . The Vive has been designed to completely immerse the wearer in to the virtual environment while playing games. The device will be available commercially in April 2016.
The Vive will compete with Facebook's Oculus Rift and Sony's PlayStation VR. After a long time with several companies in the market it seems like the device has finally entered in to the mainstream market. The price of the device is not yet known. The company had showcased the second generation developer kit Vive Pre at the CES in Las Vegas. The device is now re-designed to fit comfortably on the wearer's face.
The company has said that the new device can now comfortably fit on the user's head and still can be worn by those who wear glasses.
Photo Credits: tpucdn