The latest game console by Nintendo is expected to be launched by December 2016. The much awaited Nintendo NX will be announced during spring or summer 2016 and will be launched during Christmas 2016.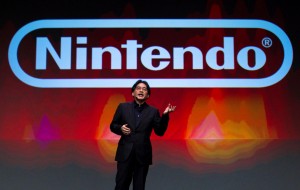 Nintendo boss Tatsumi Kimishima in an interview said that the NX will be something different and unique. Kimishima added that the console will also be the next step in their dedicated device strategy. The company has kept the details of the device under wraps but the patents have revealed that it will be a hand-held console hybrid, something that the gamers will be able to take along while on the go.
When the users are at home they can plug it in to a dock for the extra graphical power on the TV. The NX also has an exciting new controller with a touch-screen. The images of patent have revealed that the controller will have two analogue sticks in the middle of the screen along with a card slot and a speaker.
The touch screen will allow the game makers to add the virtual buttons that are specific to each game. Nintendo is confident that the upcoming NX will be able to gain popularity that was once gained by Wii.
Photo Credits: gamespot