Gaming giant Microsoft has announced that the Xbox Live has more than 39 million monthly active gamers. The company released its quarterly financial report which revealed that the number of active users has increased by 28% when compared to the figure of 2014.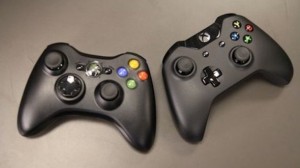 This has clearly meant that it has more than 39 million users logging in live but it has not indicated in any way how many of them are paying Gold members. Microsoft added that the live's revenue's have gone up by 17 percent and the game revenue is up by 66 % and all credits go to Minecraft. However, the company has not mentioned on how many Xbox systems it has sold.
Microsoft has said that the total Xbox hardware sales has gone down by 17% due to the slumping sales of the Xbox 360. Earlier the company used to mention about how many Xbox One and Xbox 360 systems it has sold. For instance in July the company had mentioned that it has sold 1.4 million Xbox consoles during the three month period.
But Microsoft has not made any such disclosure for this financial quarter. When asked the company confirmed that it has sold 2.4 million Xbox systems that were sold during the Q1 fiscal of 2015.
Photo Credits: geek