Gaming giant Sony is all set to launch the new PlayStation 4 which will have double the storage capacity. This means that the new device will be competing with Microsoft's recent release which is the new and improved Xbox one. The new PS4 Ultimate Player Edition will have a storage capacity of nearly 1 terabyte and will launch in Europe, Asia and Africa on July 15, 2015.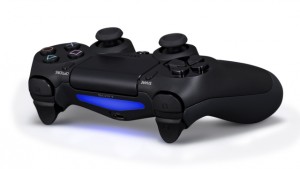 The announcement was made by Sony in a blog post on June 22, 2015. Sony said, "Offering twice the storage of the existing PS4, you'll be able to download more of the games you love to your PS4, extend your play with more great add-on content and save and share even more of your best gaming highlights". So far the pricing details have not been disclosed by the company.
Microsoft launched the new Xbox One with an improved capacity last week so as to coincide with the Electronic Entertainment Expo held in Los Angeles. The device with improved memory was launched for the players who are increasingly installing games in the memory instead of using disks.
The Xbox One with 1TB memory was launched in the US and a few selected markets for $399 while the original Xbox One will have the same price of $349.
Photo Credits: allthatsepic