Classic games Super Mario Bros, Pong and Doom have been listed in the new World Video Game Hall of Fame. Other games which have also made it to the prestigious list includes Pac-Man, Tetris and World of Warcraft that have also featured in the Strong Museum in Rochester, New York.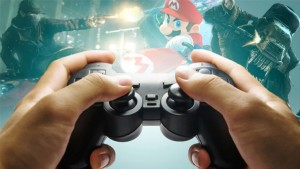 The games have been chosen for their impact on the video games culture, industry and society. These classic games have crossed platforms and decades and have been selected by the scholars, industry experts and journalists. The game Pong was launched in the year 1972 and successfully introduced many people to the electronic gameplay. On the other hand when the game Doom was launched in 1993, it led to a debate if such games would trigger violence in the society.
The iconic Super Mario Bros was one of the most popular games that continued for decades and is still loves by many gamers belonging to that generation. Russia based game Tetris was launched in 1984 and is still played under various platforms. Even Pac-Man was an instant hit in 1980 and the launch of World of Warcraft revolutionized the online gaming since it was launched in 2004.
The finalists that could not make it to the list was Angry Birds, FIFA, Minecraft, the Legend of Zelda, The Oregon Trail and The SIMS.
Photo Credits: pcmag