Microsoft's Xbox 360 was the co sole that helped to bring downloadable games to console. But the only glitch was its storage limitations which can soon become a thing of past. The memory update can soon be on the Xbox 360.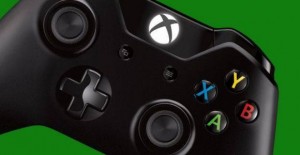 The new upgrade will allow the use of up to 2TB  of storage per external device. Currently the console only has support for 32 GB of storage or 64 GB of the gamer has two USB drives plugged in. The gamers usually faced the issue of storing games on the drives due to less storage space.
Microsoft has always faced storage issues in terms of internal hard drives for the price. The new update will prevent the Xbox 360 from automatically reserving  the available space on  the external drives. This means that if  the gamer is storing just 16 GB of  the Xbox stuff on a 32 GB drive, the gamer will  be free to use  the other half for everything else. But here the gamers will need to clear off  any old drives  that has already reserved space to free the extra space.
The new update is expected to be rolled out to the Xbox 360 Preview Program members, while the rest of the users will be able to get their hands on the update as soon as later in 2015.
Photo Credits: usreveal