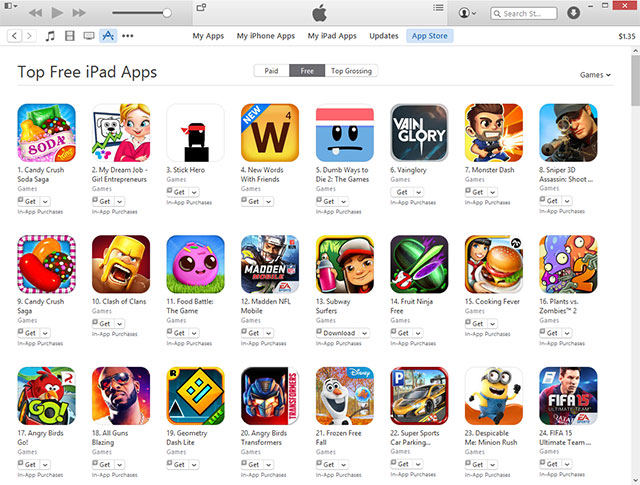 Technology giant Apple removes free label from free-to-play games on the App Store.
Cupertino-based Apple has decided to remove the free label from free-to-play games that are available on the App Store. The company has decided to replace the 'free' label with 'Get'. This move follows a major debate amongst people about the legitimacy of this free claim. A lot of times, the supposed free application has many in-app purchases to play the game.
The controversy first began in 2013, when the matter was taken up by the UK's Office of Fair Trading (OFT). In their complain, they stated that children downloaded applications that were supposedly free and were later charged in in-app purchases.
Once the story was highlighted in the media, there were several parents that complained of similar problems where their children playing games had often cost them thousands of dollars. The most famous of these stories is of a 5-year-old Brit kid who unknowingly spent £1,700 playing free-to-play game Zombies vs Ninjas on his mother's iPad.
In 2014, representatives from Google and Apple met members of the European Union to discuss the legalities of the free-to-play games and subsequently, Google decided to remove the label from the games. As a corrective measure, Apple has decided to replace the word ambiguous word 'free' with 'get', a word that evades reference to the monetization policy of the game.