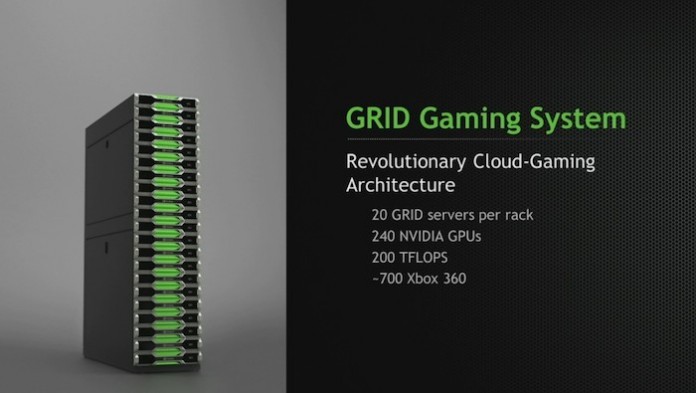 Technology company Nvidia launches GRID – a game streaming service.
Technology corporation Nvidia has announced that it would be launching its own game streaming service – GRID – in the United States next week. This announcement comes at a time when Sony is still exploring the new field with the PlayStation Now service they have. The service describes itself as the "Netflix for games" and will launch in the US on November 18, 2014.
The chipmaker will be bringing this service to Europe sometime in December and the Asia Pacific region will get it in the second quarter of 2015. There is a catch though – GRID will be available only on Nvidia's own Shield devices, the Shield Tablet and the original Nvidia Shield.
There will be 20 games that will come with the GRID, where people can remote play games via the internet. Batman: Arkham City, Dead Island and Borderlands 2 will be available when the service goes live on November 18 and subsequently, there will be more games added every week. As for the price that users will have to shell out to try this service – it is free till July 2015. After that, the company will begin charging users, but how much? That is still a mystery.
The launch of this cloud-based gaming system is testimony to the fact that the chipmaker is focussing on the ever growing gaming market. Soon, Nvidia might become a major player in the gaming arena and challenge the likes of the Big Three – Xbox, PlayStation and Wii.