Tim Longo, the creative director of Tomb Raider has decided to leave Crystal Dynamics and is currently working at 343 Industries, the video game developer which is in charge of development of the Halo series. The recent move has a confirmation on Longo's LinkedIn page, which states that he is working at the new studio as a creative director, while Josh Holmes, the former Halo creative director received a promotion and is now the executive producer.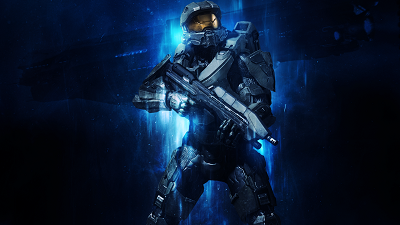 The upcoming Halo 5 – which has been revealed at E3 2013 – will be the popular franchise's second mainline game which has been developed by 343 Industries. The latest installment is scheduled to be released in 2014 and a studio spokesperson said that Halo 5 will be enhanced by cloud computing, in addition to running at a 'blistering 60 frames per second'.
Phil Spencer, the Microsoft Studios boss was asked why Halo 5 was not among launch titles for the next-gen console Xbox One, to which he replied in November 2013 that the company decided to go ahead with Halo 4 for the Xbox 360 instead and further explained that 343 Industries did not have the necessary resources to develop another title next to Halo 4.
Meanwhile, a next-gen Tomb Raider is currently being developed at Crystal Dynamics, in addition to a 'Definitive Edition' of 2013's reboot which will contain all DLC and will also have a graphical upgrade.
Photo Credits: HDWallSize