Gamers around the world at times need to be able to play on the move, there are very few high-end gaming notebooks available in the market that are easy to afford without burning a hole in ones pocket. The MSI GX60 however, is one such device that packs a punch and sits in a comfortable price bracket.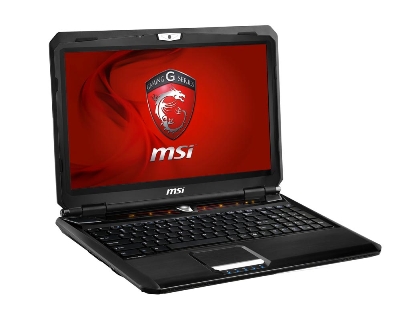 In terms of hardware specs, there is not much more you can fit into the 15.6-inch portable. It comes with an AMD A10 processor at 2.3 GHz, an AMD Radeon HD 7970M 2GB graphics card and a Blu-ray drive, apart from the regular peripherals.
Some of the standout features for the new notebook include a SteelSeries keyboard that will allow for simultaneous multi-key press and a wired gaming mouse, as part of the complete package. In terms of other gamer-specific hardware, the introduction of Killer Intelligent Networking to the device will allow of game-related traffic to have an advantage over other traffic by being accelerated. This will allow for gamers to gain a competitive advantage over rivals.
The MSI GX 60 weights 7.7 pounds and will set a user back by USD 1,199 for the model with the standard HDD or USD 1,420 for the model with an SSD drive.