GamesOfficial.com: In some good news for all Angry Birds fans, the wait for a new game is officially over as the Angry Birds Trilogy is out in North America on September 25, 2012 for PS3, Xbox 360 and 3DS. It will be launched on September 28, 2012 in Europe.
The good news is that it isn't only for those who have phones or tablets, but now users can play Angry Birds on their very own living room TV set in HD.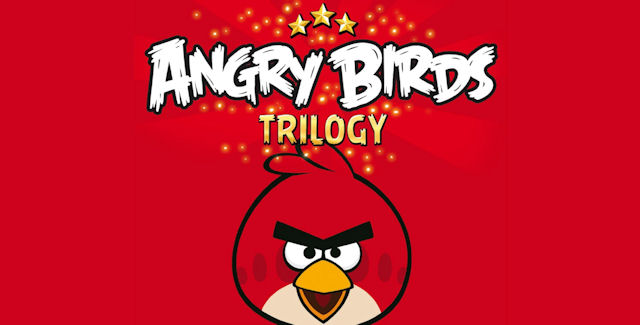 The Angry Birds Trilogy is a compilation of the original Angry Birds, Angry birds Seasons and Angry Birds Rio remastered for the living room entertainment for the big screen. The new game is nothing but the same old addictive game in HD and has more challenges added on four hours and hours of fun.
The game has been retailed for 39.99 for PS3/Xbox 360 and 29.99 for 3DS.
Angry Birds is a game developed by Finnish company Rovio entertainment which first made its debut on Apple's iOS back in 2009. From then on, it has been designed for use on other phone devices, computers, laptops and tablet PCs.