Game giant Sony unveiled the list of free games for the PlayStation Plus subscribers which can be downloaded for free in October, 2016. The remastered version of the 2002 Resident Evil GameCube remake, Resident Evil HD will be available for free for the PlayStation 4 subscribers along with Platinum Games' Transformers: Devastation.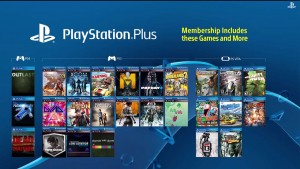 Moreover, the Playstation 3 gamers will be able to download the off-road racing arcade game known as the Mad Riders with 'From Dust'. It is the only game that offers the players control over the land and not its inhabitants. The PlayStation Vita owners can download the Realise – Guardian of Rebirth and Actual Sunlight for free. The game is a visual novel in which the players take on the role of a woman who has a deadly touch as she discovers her past with the help of five European writers.
The actual sunlight examines, depression, and more through a huge text based adventure in the life of Evan Winter. The full line up of the free games for PlaayStation Plus includes
• Resident Evil, PS4
• Transformers: Devastation, PS4
• Mad Riders, PS3
• From Dust, PS3
• Code: Realize ~Guardian of Rebirth~, PS Vita
• Actual Sunlight, PS Vita
Photo Credits: thebitbag.