Logitech's G gaming gear has been one of the favourites of the gamers. These keyboards are good due to the fact they are user friendly especially with the long and boring emails. New line Prodigy mice, is the latest entrant for the gamers looking for something new.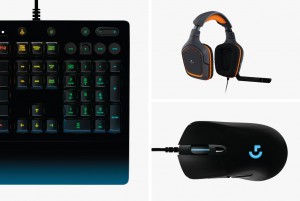 The G213 Prodigy keyboard is a blessing in the segment where other products fall expensive in this range. The new keyboard has five independent RGB LED Illumination zones but the membrane based keys have been designed to have a tact but not clicky. The best part is that it is spill proof and has got an integrated wrist rest.
The even better feature of the device is the price as it comes at just $99.95. Gamers who are looking for a new gaming mouse, the new G403 Prodigy for $99.95 (wired) and $149.95 (wireless) can be good options. The wireless device works on 2.4 GHz wireless tech as the $249.95 G900 Chaos Spectrum. Both the devices use the PMW3366 imaging sensor with programmable RGB lighting through Logitech's LGS gaming software suit.
More products include the new $99.95 G213 Prodigy gaming headset which has easily removable and washable earpads. The stereo USB headset and has an integrated swing-down boom mic with big ear cups.
Photo Credits: gearpatrol