US based software giant Microsoft has announced that it is all set to begin the beta version of Gears of War 4 multiplayer on Xbox One from April 18, 2016. The players who want to get their hands on it will have to play Gears of War Ultimate Edition on Xbox One or PC by April 11, 2016.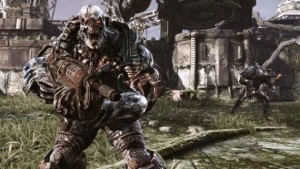 Earlier the date was March 1, 2016 but Microsoft has announced the new extension on March 15, 2016. The first wave of the takers for the beta version will begin from April 18, 2016, but Microsoft has so far not announced who will be getting the codes first or how long this might take for all the codes to be released. The early access period will end on April 24, 2016, after which the qualifying Xbox Live Gold members can play through May 1, 2016.
Microsoft has not yet cleared what the word 'qualifying' Xbox Live Gold Members actually means. The gamers to play the new version will have to login to the Xbox Live and play the Ultimate Edition on Xbox One or Windows 10 by 11 PM PST on April 11, 2016.
The company has not yet announced the details of the Gears of War 4 beta as the game is still kept under secretive wraps.
Photo Credits: trustedreviews