The new Xbox 360 500 GB Hard Drive will be up for pre-order very soon.
Microsoft has just sent out a message to everyone who thought they had forgotten about the Xbox 360 to focus on the Xbox One. The new 500 Gb Hard Drive will come with an attractive price tag of only $110, which is $20 cheaper than the 320 GB drive. However, Microsoft confirmed with Gamespot that they will be revising the price of the 320 GB drive and are currently are in talks with retailers.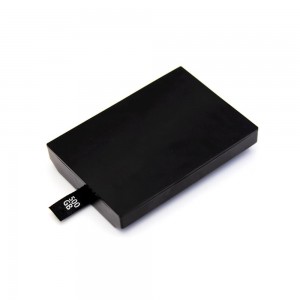 The Xbox 360 is currently available in 4GB and 250GB models while the Xbox One comes with a 500GB built in hard drive. Both the Xbox 360 and Xbox One have support for external storage. Microsoft has announced a 1TB Xbox One console that will be released in November in a Call of Duty: Advanced Warfare bundle.
While the drive will be up for pre-order sometime soon, Microsoft has asked users to get in touch with their local retailers for more information. With the sales of Xbox One not being as good as they were expected to be, Microsoft is now exploring options to entice customers of the older console with accessories for the Xbox 360.
A 500 GB hard drive for $110 is a great deal for Xbox 360 users who need more space to store high-definition movies, installing games and other content.