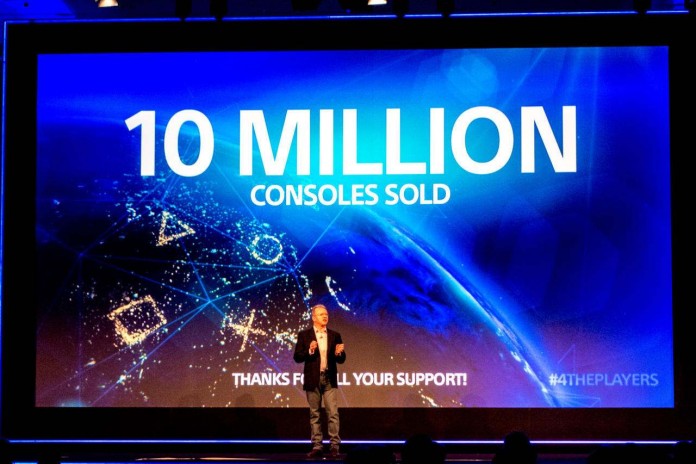 The sales are "Beyond Our Imagination, Can't Explain What's Happening" – Sony Worldwide Studios Boss.
At the recently concluded Gamescom 2014, Sony made the announcement of having sold 10 million PS4 consoles, emerging as the winner against the Xbox One which sold 5 million units. While the folks at Sony are very happy about this, Sony Worldwide Boss, Shuhei Yoshida said that these sales defy "conventional thinking".
Sony selling 10 million consoles in 9 months was quite a surprise for gaming industry analysts. In an interview with Eurogamer, Yoshida talks about the success of the console. He mentions that the 10 million figure could have been higher if Sony was better able to meet supply demands.
While he is thrilled about the numbers, he does point out that he is "a bit nervous", since Sony has still not been able to successfully decipher the success formula, which is a crucial element in planning for the future.
Attributing the rapid sales to non-PlayStation fans purchasing the console, Yoshida said, "Some of the early data was amazing in terms of the number of people who didn't used to own PS3 have already purchased PS4. So we are getting lots of new customers coming into PlayStation. And some people never purchased any last-gen hardware: PS3, or Xbox 360 or Nintendo Wii."
Sony said, "not going to be content with this achievement and will be looking to add new features to the PlayStation 4, like PlayStation Now, to make the PlayStation experience more wholesome and to grow the brand overall." Its predecessor, the PS3 has sold more than 80 million units worldwide.