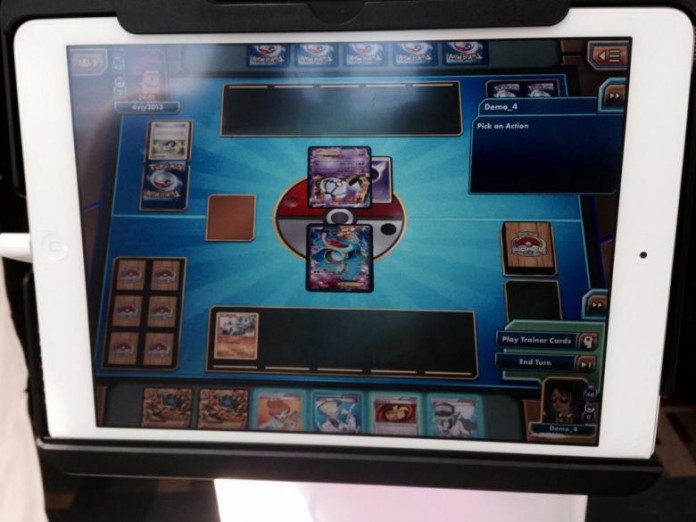 Pokemon for iOS has arrived, but unfortunately not as the traditional RPG that fans were hoping for.
Nintendo is developing a Pokemon game for iOS devices. The leak came from "The People's Nerd" Josh Wittenkeller, a YouTuber and hardcore Nintendo fan who posted a screenshot of the game running on an iPad to his Twitter feed. Later, Polygon confirmed the news, but did not give any details of when the game would be released.

It is the first time that a Pokemon game has been introduced on the iOS platform, however, it is not the traditional role-playing game that most Pokemon fans would be hoping for. Pokemon Trading Card Game Online (TGCO) is a virtual card trading game where players challenge computer opponents in 3 leagues. You start with 3 basic decks and as the game progresses, you earn new achievements and cards that can be added to the deck.
The game is already available on Mac and Windows, so moving onto the iPad and iPhone was predictable. This will not be the first Pokemon app to come to iOS. Pokemon TV is an app that allows users to view episodes from the television series on their device.
Pokemon is a popular media franchisee that was created in 1996 by Santoshi Tajiri. The video game is published by Nintendo and is owned by The Pokemon Company.