German video game company Crytek is gearing up for the release of the upcoming Mars' Chosen DLC for its highly popular, third person action-adventure Ryse, which is set to introduce brand new game modes, as well as maps starting from February 28, 2014. Justin Robey, the studio's producer spoke about the new add-on for the game, including a new co-op Survival game mode, entirely new maps and a new character skin.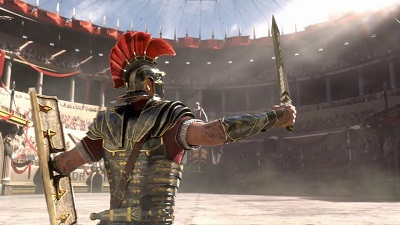 Ryse's new Survival mode will be available with the upcoming Mars' Chosen DLC pack and will see users teaming up with another gladiator in order to fight against a number of barbarians, as their health becomes weaker as the time goes by. Even though players' health is maintained with the help of quick kills, it drains faster the longer they manage to survive.
In addition to that, the new DLC pack will be featuring five brand new maps: Firestorm and Dockyard – which have been created especially for Survival mode, Courtyard – which has been optimized for the latest mode and Pyramid and Obelisk – which take players to Ancient Egypt in while they are in Arcade mode.
Finally, the game's pack will also contain the new Legionary character skin. It has also been reported that Mars' Chosen DLC will be free for season pass holders, while it will be priced at $8.99 for everyone else.
Photo Credits: OnlySP