Swedish video game developer DICE is set to release the next update for its highly popular game Battlefield 4 in February 2014 on all platforms. The studio announced the upcoming update on the Battlefield forum and stated that it will include tweaks and fixes – especially for the mutilplayer component – in addition to improving stability.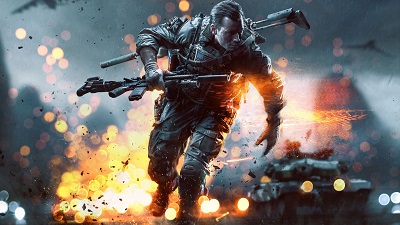 Even though additional details on the patch notes will not be revealed before the update goes live, the studio is asking for feedback from gamers on gameplay balancing items. Back in December 2013, the company announced that it would be placing DLC on hold until it resolves the issues which have been affecting Battlefield 4 since its release.
The developer – best known for its Battlefield series and Mirror's Edge – has released a couple of updates across all platforms since the official launch of the game. All of the updates released so far have been focused on single-player save file corruption errors, stability issues, as well as different bugs and tweaks.
DICE released the latest Battlefield patch for PC on Monday, January 13, 2014, for PlayStation on Tuesday, January 14, 2014, for Xbox One on Wednesday, January 15, 2014 and for Xbox 360 on Thursday, January 16, 2014.
Photo Credits: Games.mxdwn