US-based multinational video game developer and publisher Rockstar Games released its eagerly-anticipated game Grand Theft Auto V on September 17, 2013 and managed to make history, as the game reached retail sales of $800 million worldwide in its first day. The studio announced its estimates and noted that the current number does not include Brazil and Japan, where Grand Theft Auto V is set to be released in the near future.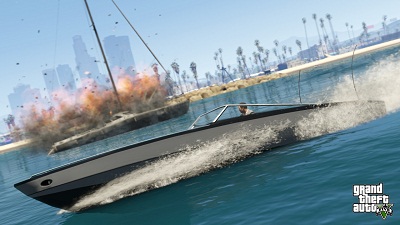 This number marks the highest first-day sales of any game in the studio's history. On the other hand, Activision claimed to have had the biggest game launch in 2012 with its Call of Duty: Black Ops – as the game managed to earn $500 million on its first day on sale – while Modern Warfare 3 succeeded to pass the $775 million mark worldwide after five days.
Strauss Zelnick, the CEO of Take-Two said, "All of us at Take-Two are thrilled with the initial response to Grand Theft Auto V. Once again, the team at Rockstar Games have outdone themselves, setting the entertainment industry's new standard for creativity, innovation and excellence." He went on to say that over 8,300 retail stores in the US opened at midnight in order to welcome the launch of Grand Theft Auto V.
The new game also managed to break sales records in the UK and earned the title of the biggest game launch in UK history, as it made 1.57 million sales. No surprise there, as the latest installment of the franchise is the studio's best one yet.
Photo Credits: GTamp