US-based multinational software corporation Microsoft and Japan-based multinational conglomerate corporation Sony are battling it out even before their highly-anticipated next-gen consoles make their debut. According to an analyst, Xbox One will most likely outship the PlayStation 4 by as much as 3-to-1 at launch.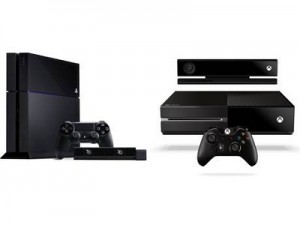 During an investors note, Colin Sebastian – Robert W. Baird analyst – commented that Microsoft's used and online policy amendments may result in the Xbox One shipping to be three times higher than the Sony's PlayStation 4 in November 2013. Sebastian stated that, despite the fact that it lost the headline battle at E3 2013, Microsoft's next-gen console Xbox One is slowly starting to regain some momentum, in part because of the used and online policy changes. Sebastian said, "Importantly, our supply chain checks suggest Microsoft may have the benefit of a 2-3x unit advantage at launch compared to Sony's PS4."
He went on to say that the US-based corporation is working with channel partners to decrease the gap between retails prices for the Xbox One and PlayStation 4, which suggests that Microsoft wants to cut down the retail price for its new console. Sebastian also predicted recently that there might be PlayStation 4 and Xbox One shortages during the Christmas period.
Sony's PlayStation 4 will be priced at $399 in the United States, £349 in the UK and $549 in Australia, while Microsoft's Xbox One will retail for $499 in the United States, £429 in the UK and $599 in Australia.
Photo Credits: Independent