Japanese video game developer and publisher Square Enix has confirmed that a next-gen Tomb Raider sequel is currently in development. Phil Rogers – the studio's US and Europe chief executive – posted a notice online, explaining that a follow-up to the highly-acclaimed game is 'well in development'. The company is also busy with other next-gen projects, including 'Kingdom Hearts III' and 'Final Fantasy XV', which were both announced at E3 2013, as well as 'Thief', scheduled for a 2014 release.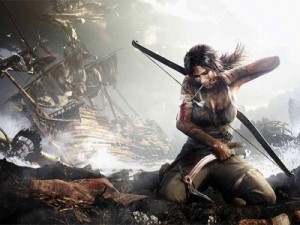 Rogers went on to write in his post about the studio's future strategy for the US and Europe, also addressing concerns that Square Enix might be leaving console gaming in the favor of mobile market. He wrote, "I can categorically say that we're not abandoning core, triple-A console and PC games. We're working hard at improving how we develop our games and how we release them, and I want to explain that in a little more detail."
Rogers clarified that the studio will continue releasing games on mobile platforms, such as one of the recent iOS titles, 'Deus Ex: The Fall'. He also explained that Square Enix is a games company and that they devote most of their time into developing rich and new gameplay experiences, characters and worlds, but at the same time, the studio will try to explore new business models which have risen up.
Photo Credits: Vimeo